Birds of Wildcat Canyon June Edition
**As always in our new normal, please check with local agencies regarding safety alerts and closures. **
My update from May still broadly applies in June (and July). We're not going to see much in the way of turnover of birds until August at the earliest. Birds are singing less and many are going to look a bit ragged as they molt into new feathers. Many of the birds you will see will be youngsters, so be prepared for some unfamiliar-looking versions of our familiar favorites. Pay attention to overall shape of the bird, the habitat it is in, and its behavior. Also watch to see who it hangs out with, since some of our parent birds will still keep an eye on the kids for some time after fledging.
Since there's not much new to point out bird-wise, I thought I'd take the opportunity to share some resources for birding. This month I'll focus on binoculars and (paper) field guides. Next month I'll mention some apps and web resources.
BINOCULARS
Most birds want to stay away from people, so we need something to spy on them from farther away. Thankfully now there are a ton of (reasonably) affordable alternatives for binoculars. The high-end models run thousands of dollars, but you can definitely jump in with great results at ~$150-$250 or even better if you hit a good sale. Check out a recent (2019) rating from The National Audubon Society. 
If you are new to birding, the best advice is to get something in the range of 7x-10x magnification (as opposed to 12x or higher). Higher magnification gives a double-whammy of being heavier and magnifying shakes, making them more difficult to use. If you aren't sure, go with 8x to start out with.
The second key stat on a pair of bins is the objective (the "42" in 8x42s for example). Larger objective diameter will mean a wider field of view and vice versa. You'll need to figure out where you are in the trade-off between portability and light gathering. 8×20's are likely to be ultra-compact but give you a narrow tube to look through, compared to 8×50's which will be bigger but give you a nice wide and bright view.
If you have the chance to visit a store, try out the different sizes and see which brands feel most comfortable in your hands. If you are a glasses-wearer like I am, pay particular attention to the eye relief and how the image circle looks. Local stores like REI or Wild Birds Unlimited will have some selection, or get overwhelmed by the stock at Out of This World in Mendocino or Cabela's that have pretty much everything.
Spotting scopes and camera optics are separate worlds from binoculars. Happy to answer questions about them but I'll skip those topics for now. I've laid out my general opinion about camera gear for wildlife here.
PRINTED FIELD GUIDES
There are digital alternatives, but I'm not sure an app can invite you into the world of birding in the same way that flipping page after page of gorgeous bird images can (they do have their advantages, which I will get to next month). The small pamphlet-style guides are fun but it's impossible to cram enough species and different views of a given species, so if you are going to invest in a hard copy go all out and get a regional or national guide. The top birders have seen over 300 species in Contra Costa County and several hotspots have over 200 species seen; a trifold picturing 40 species is only going to get you so far.
You can always add sticky notes and highlighter to mark your familiar birds in a bigger guide!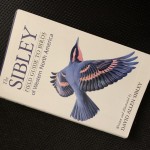 My Favorite:
Sibley Guide to Bird of the West. For me this offers an amazing balance between portability and detail, and David Sibley's illustrations are widely lauded for capturing realistic postures characteristic of each species.
My Runners up:
National Geographic Field Guide to the Birds of North America, Peterson Field Guide to Birds of North America
If you are a used book fan, you can always get an older edition, but just be aware that bird names and relationships are a little fluid as ornithologists learn more, so your vintage guide may list antiquated names Western Flycatcher or Solitary Vireo that are now antiquated and possibly unhelpful. If you do go the used route, the newer the better.