One of my main hobbies is photography. Almost all of the photos on this site are my own. I only put a handful of pretty and/or relevant images here on my blog– most of my best photos end up on Flickr. Spurred by a lot of views of some photos I took for a sustainable farming non-profit, my Flickr account just logged it's 100,000th view! Obviously an arbitrary milestone, but I'm not going to lie- it's fun to know people are out there occasionally looking at my photos.
My most viewed photo is still one of my favorites. This is a night-shot from our Wyoming field work. We were out on ATVs spotlighting to find and catch sage-grouse. I took a 3-hour time exposure to capture the star trails as well as the lights from our activity.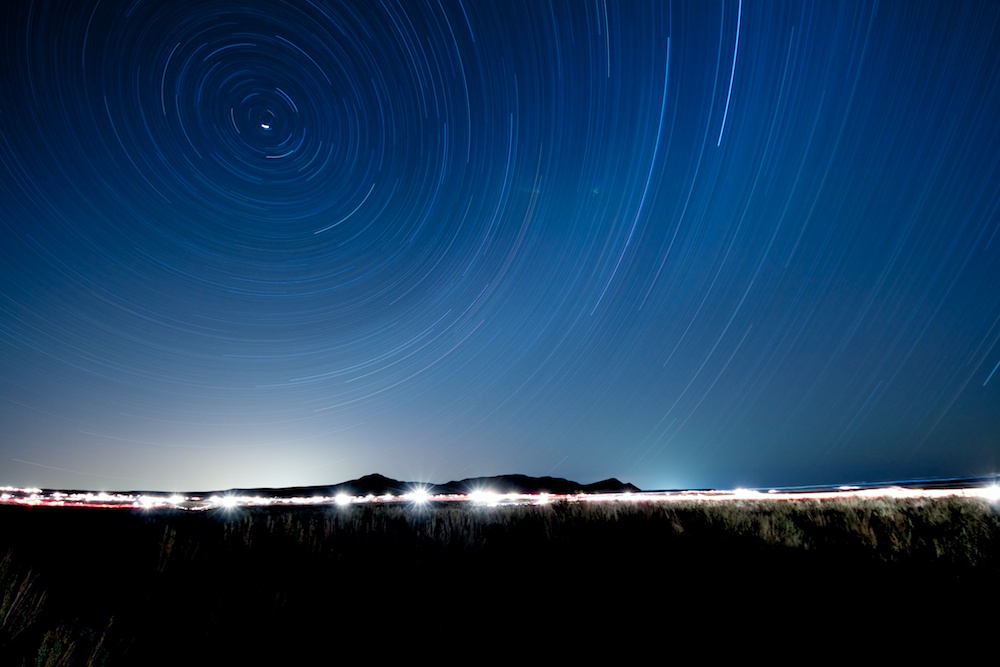 For me this is a hobby, not a business. This is particularly true for the images I capture in Wyoming. I get the privilege of living and working in one of the most beautiful places on earth working with a fascinating but threatened species. I've earned this privilege because various permitting agencies see the value in our research, not because they like my photos and want to see me make money on them. That's why I make my photos available on Flickr as "non-commercial, creative commons." Any media, education, non-profit use that helps inform the public about our research, sage-grouse biology, or aids in the conservation of grouse and their ecosystem are fulfilling for me personally (and fit squarely under the "broader impacts" mandate of our research as well).
Happily, a few of my photos have been picked up recently, including for couple of Associated Press articles [1,2] as well as a Yale Environment article and an NRDC piece. Sage-grouse will be in the news more and more, and it's nice that I've been able to help put at face to the name, so to speak.
If you are interested in using photos, I'd definitely love to hear about it! Sage-grouse photos are in a couple of albums: either Sage-grouse or, for typically more research related, Wyoming Field Work.